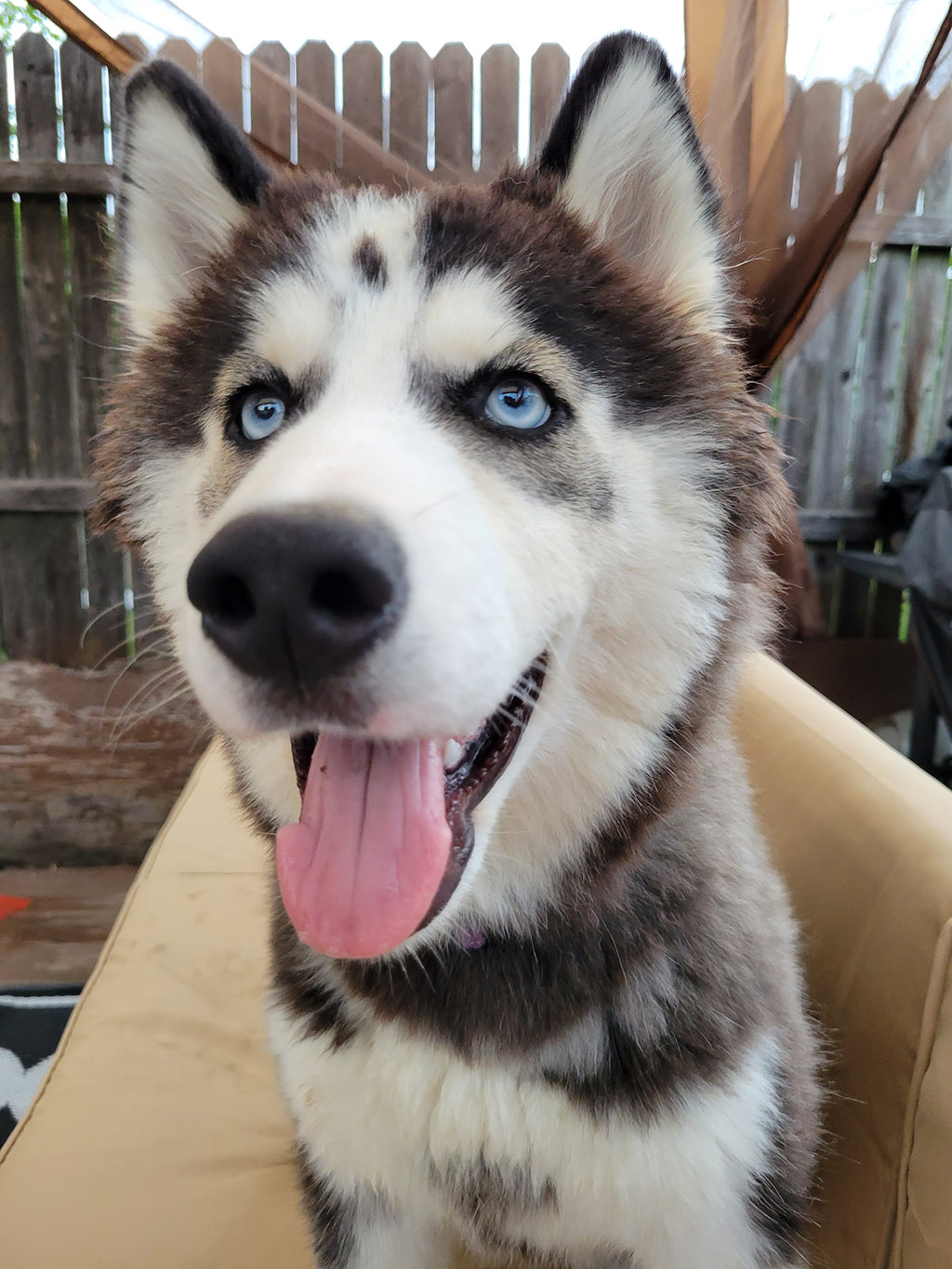 Where are all our HUSKY lovers?? Meet JUNO! This little bundle of fire is 5 months old and needs an active family that knows about the husky breed. She loves other dogs and will run like crazy. She loves meeting new people and will sit for pets. She is still learning how to greet little people with keeping her paws on the ground. She gets so excited!
This girl is a water baby for sure so we highly suggest a kiddie pool be a permanent fixture in her fenced in backyard. Love going hiking, to the river or lake to play? Juno will be bouncing along side of you romping in the water and having a blast!
When she's not going full tilt Husky, She loves to snuggle. She is working on house training. She will go to her crate and knows where to go when you tell her crate. She will sit immediately for a treat. She loves watermelon, strawberries, carrots, and green beans.
She will make great entertainment for her forever home. Juno must have a fenced yard because, she's a husky!! She is hilarious and just a bundle of fun for an active family who is passionate about this silly breed! If you'd like to meet Juno, please apply at www.luckychancerescue.com/adoption-application